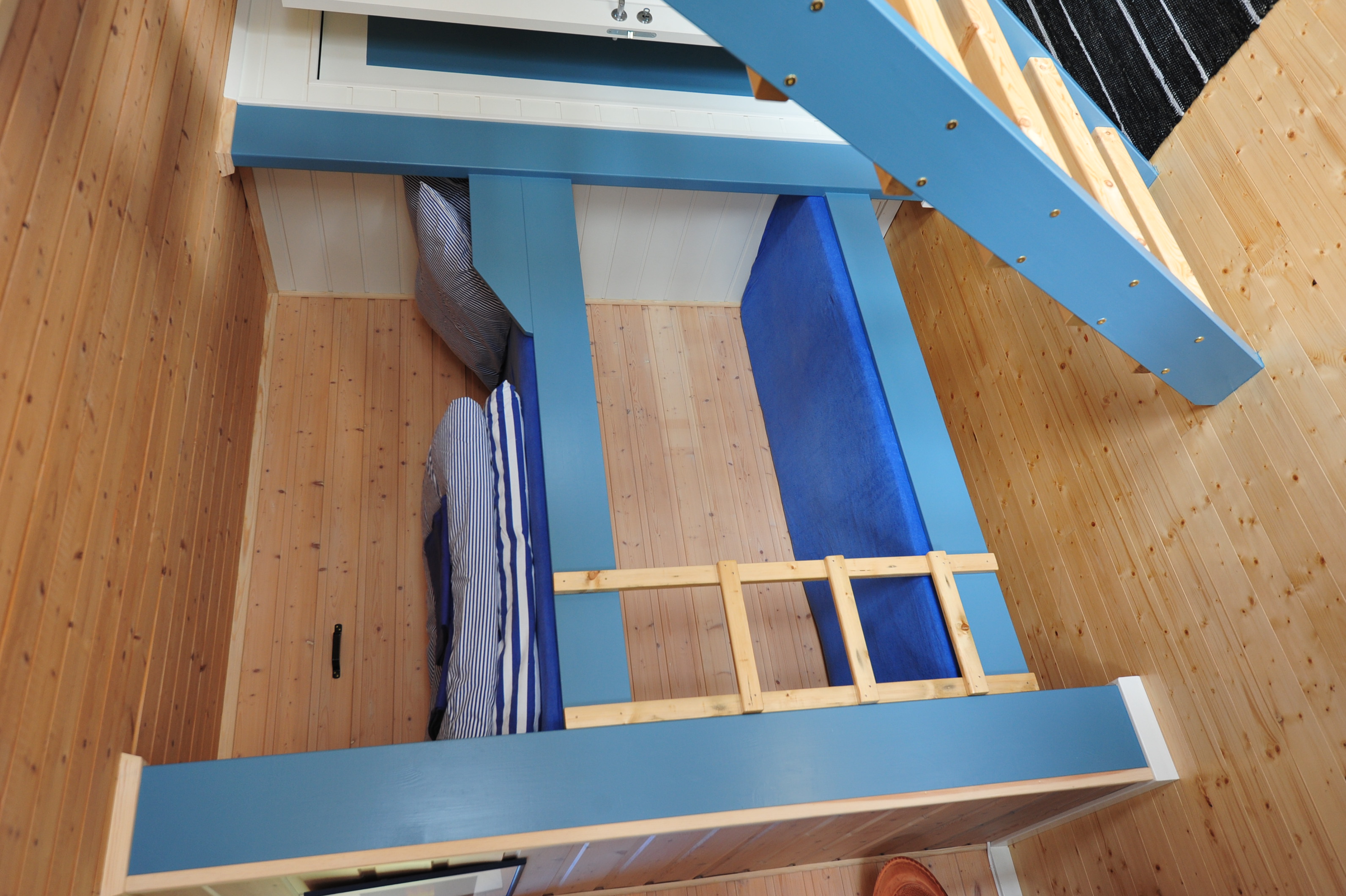 44 m2 // 4(5) people // all utilities
ØRN (Eagle) is the biggest of the cabins and as for the other cabins a stay here is based upon self-catering with all utilities in place. The ground floor is 32 m² and the loft (bedroom) is 12 m². On the ground floor you´ll find a living room with a bunk bed (two beds), kitchen with dining area and shower/toilet. Heating, cooking and warm water is based on electricity. There is a radio in the cabin. In the attic there is a bedroom with two single beds which can be converted into a double bed. If needed, one separate bed is available (=mattress on the floor). There is a nice and sheltered terrace with a panoramic view of the fjord. The sea is just below where you sit...
IMPORTANT! This cabin is also for rent during winter.
GENERAL NOTES
There is a barbeque for every cabin. In the cabins you´ll find descriptions for hiking tracks starting from where the cabins are situated.
AVAILABILITY CALENDAR